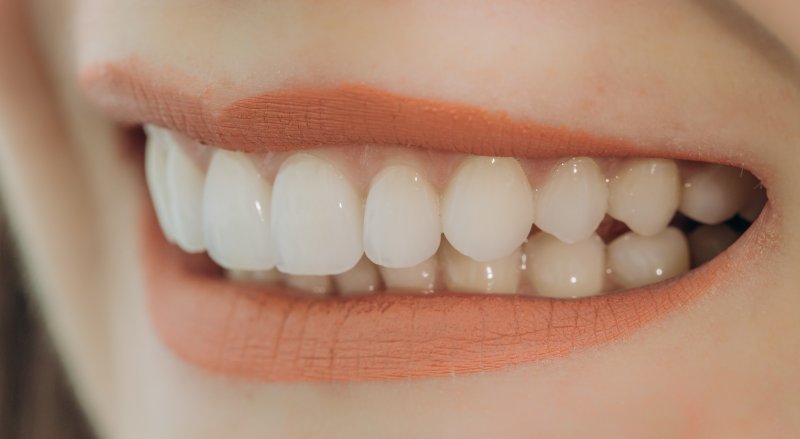 Are you thinking about enhancing your smile? Everyone wants to feel confident about their teeth, but that is difficult to do when you're insecure about certain imperfections. Fortunately, there are all sorts of different cosmetic treatments out there to help, including porcelain veneers. However, because they are such a huge investment, it is important that you are knowledgeable on the subject. Here are some facts about veneers you should know before making the commitment.
Veneers Minimize and Eliminate Imperfections
Whether you have cracks, chips, gaps, misshapen teeth, or discoloration, porcelain veneers can cover it up. They are thin, porcelain shells that are customized to be the exact size, shape, and color needed to blend in seamlessly with the rest of your smile.
You Don't Need Them on Every Tooth
Some patients opt to have veneers on all of their teeth for a more dramatic smile makeover, but if you just want one or two to correct some pesky teeth that have multiple flaws, that's okay too. You will need to work with your cosmetic dentist to determine the best treatment plan to meet your individual needs.
Veneers Are Long Lasting
They may not last for the rest of your life, but they should certainly last from 15 to 20 years if not more. However, for them to be around this long, you will need to be sure that you are caring for them properly. This means brushing twice and flossing once each day as well as avoiding foods that have a tendency to cause staining, like red wine, berries, coffee, and black tea.
They Are a Permanent Alteration
When you get veneers, your dentist must remove a thin layer of your protective enamel. However, once this is done, it cannot be undone. It is impossible to remove your veneers later and go back to the way your teeth were. They are still a great way for many patients to work towards their dream smile, but it is important to recognize that you can't turn back.
They Can Be Placed in Just a Couple of Visits
During your first visit, you will discuss with your dentist about your smile goals and what you hope to achieve with your veneers. Next, they will remove a small amount of protective enamel to create room for your veneer. After taking an impression of your bite, she will send them off to the laboratory to have your veneers custom-made. You will be provided with a temporary set of veneers to wear until your next visit, when your permanent ones are placed.
Porcelain veneers are an investment, but so many patients love the results. With all of their cosmetic benefits, it is no wonder that they are so popular in Hollywood and across the country.
About the Author
Dr. Kathy Lam earned her Doctor of Dental Surgery from Howard University College of Dentistry in 2002 and is committed to attending continuing education courses through Spear. She offers porcelain veneers as a cosmetic option at her practice in Wheaton, IL. For more information or to schedule an appointment, visit her website or call (630) 653-7720.